Welcome to Moon Rabbit, a podcast about the mythologies that inform the stories we love to watch. This is episode 2 of our three-episode mini-arc exploring the world of Tenku no Shiro Rapyuta, or Castle in the Sky, the classic Miyazaki masterpiece.
In the previous episode, we covered why this film is not the simplistic, superficial adventure that some Western film critics have made it out to be, and we also covered the film's story origins and how a childhood lens is at the core of its storytelling.
And for this episode we'll focus on Sheeta, the princess who defies the common story tropes of what a princess normally is, especially in the classic Disney sense of the word.
At the very end of the episode I will unravel how this film's Sheeta is partly based on Sita, the Hindu Goddess featured in the epic Ramayana.
But before that, we will take a look at how Miyazaki portrays all the different groups of men in this film, and how this makes Muska a much more complex villain than he is often said to be.
There's a lot to cover there, so let's hop right in to it with my returning guest, Flick Beckett.
I'm your host, Adam Dobay, and let's Follow the Moon Rabbit to a mining village, a military complex, and ancient India!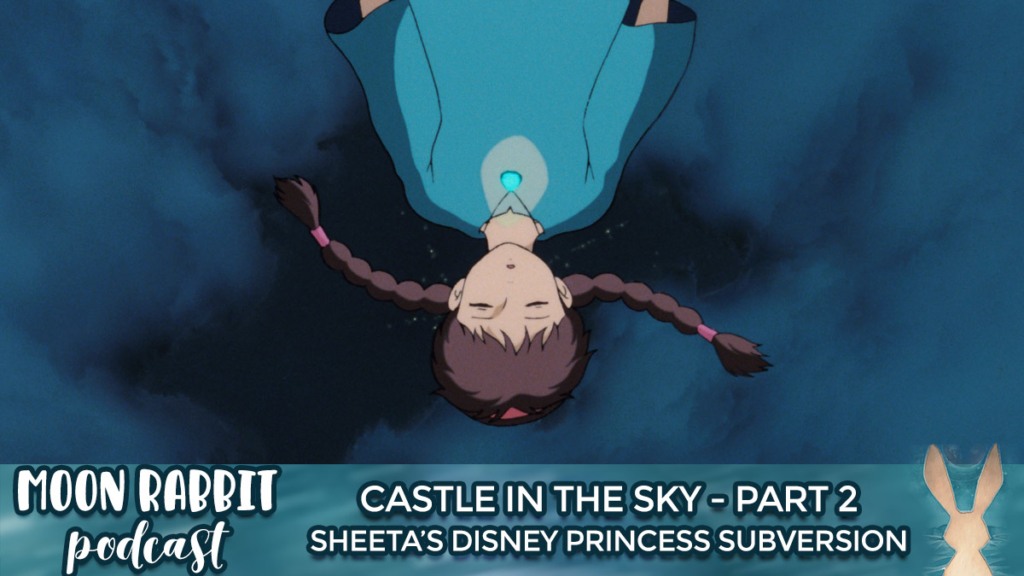 How to listen to the Moon Rabbit Podcast?
Right here, right now: Click on the big play button above. Magic!
Take it with you: Download the mp3 for this episode
On your favourite podcast app: search for "Moon Rabbit" on iTunes, Spotify, Google Podcasts, Podcast Addict, or your preferred podcast app. (And if you can't find it, let me know which service is missing it!)
Now it's your turn!
What's your biggest takeaway from this episode? Let me know in the comments below.
And if you haven't yet, don't forget to sign up for the Studio Ghibli Secrets Guide for a deep look into the storytelling and the mythologies behind the Ghibli films.